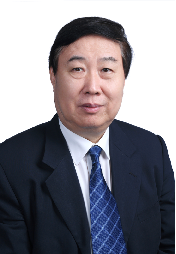 As the New Year of 2017 coming near, on behalf of all faculty and staff of Faculty of Geographical Science, I would like to express my sincere gratitude and heartfelt wishes to dear principals of Beijing Normal University, to leaders of all institutes and offices and directors of other colleges and departments, as well as to close friends from all walks of life who cared, supported and helped us, thank you so much for your priceless concern, support and assistance in the past years.
Looking back on 2016, with the strong leadership of the University and the joint efforts of all my colleagues, Beijing Normal University has achieved fruitful results in teaching, researchand social services of Geography and related disciplines, for our Faculty is always dedicated to being at the forefront of teaching and learning, fostering cutting edge research as well as contributing to societal works. By the end of 2016, preparations for the fourth-round discipline evaluation were completed, degree programs for undergraduate and graduate students were accomplished, and the Faculty of Geographical Science successfully operated, laying a solid foundation for its sustainable development, and making BNU's Geography and other related disciplines run at a high starting point.
In the coming year of 2017, all FGS people will closely focus on the thirteenth "Five-Year Plan" of Beijing Normal University, make concerted effort in front of challenges in the coming days, work hard to establish first-level disciplines, so as to build Beijing Normal University into a Global Tier-1 university in its promising future!
I wish you all a Happy New Year 2017 and all the best!